Strength of a Lennon song exposed with R function glue::glue
---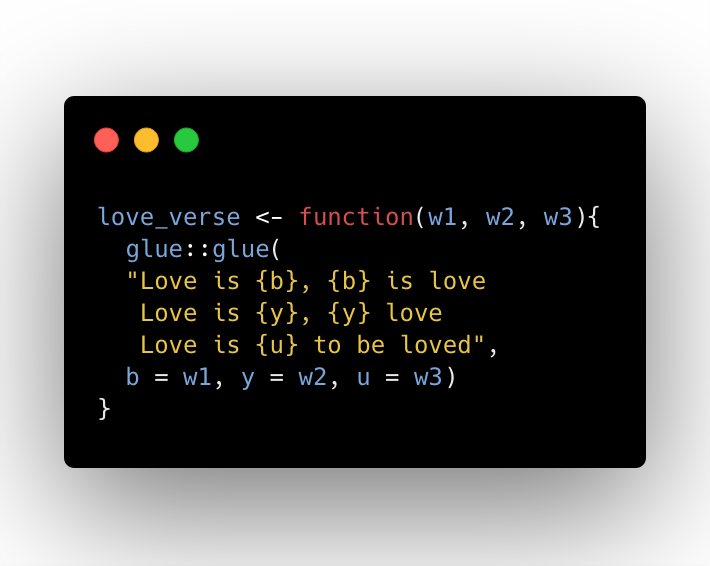 This post is an actualisation with addendum below.
As a return, parameters sometimes give echoes of poetry.
https://www.youtube.com/watch?v=7er_xx7Wmg8
We could also read title of this article as "strength of an R function exposed with a Lennon song"…
If you like it, you can view this code as a gist here.
Addendum
In a more tidyverse way, you could also do this last piping block step using glue_data approach, what I have not thinked about. I haven't been able to think theses words will fit in a tibble, which is why I have used do.call which sounds a little like old.school!
With a little help from Jim Hester, it's getting better: